Wednesday briefing: Why the CRISPR patent decision was scientifically wrong but legally right
Hello Nature readers,
Today we consider an EPA proposal to weaken methane rules for oil and gas plants, meet the self-made women who created the Myers–Briggs test and hear one opinion on why the CRISPR patent decision was scientifically wrong but legally right.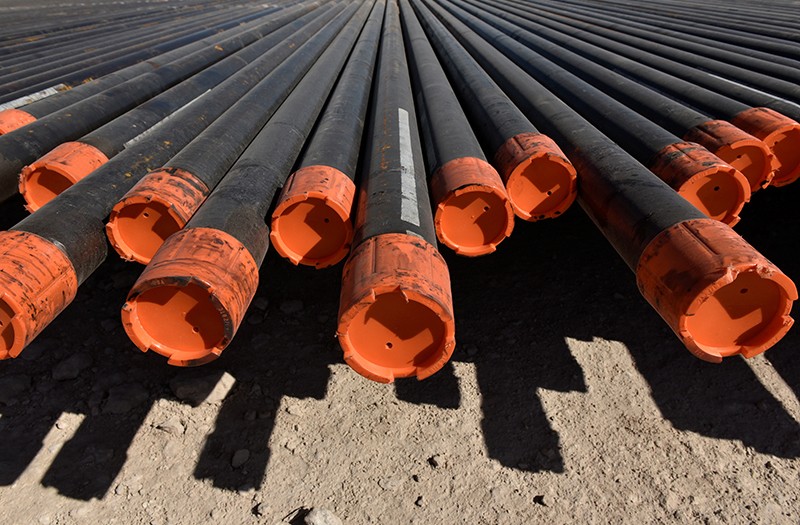 The US Environmental Protection Agency (EPA) has proposed new methane-emissions regulations for oil and gas facilities that would scale back how often companies must monitor for leaks. Acting EPA administrator Andrew Wheeler said the rule would save industry around US$75 million annually. But environmentalists blasted the proposal, warning that it would increase emissions of methane and other pollutants.
Nature | 3 min read
Joan Argetsinger Steitz has won the special-achievement Lasker award for her work on the role of RNA in gene expression and for promoting women in science. Winners in other categories of the awards included John Glen, for his discovery of the anaesthetic propofol, and C. David Allis and Michael Grunstein, who discovered how chemical modifications to certain proteins on chromosomes can turn genes on and off. The US$250,000 annual prizes are often considered a precursor to the Nobel prize.
Nature | 2 min read
Thousands of lagoons filled with pig manure sit in the path of Hurricane Florence, just inland from the North Carolina coast. Environmental scientists say that extreme rain and flooding could push the waste into nearby rivers. Farmers are scrambling to empty the ponds — spraying it as fertilizer on nearby fields — as they anticipate 1 metre of rain or more. "We have no idea what's going to happen," says farmer Marlowe Vaughan. "Please pray for us."
NPR | 4 min read
FEATURES & OPINION
In the rush to use information from satellites and mobile phones to boost international development, there's a danger of losing track of local hardships and constraints, argues data scientist Joshua Blumenstock. He describes four pitfalls for those seeking technological solutions to global problems — and four paths to helping the people behind the numbers.
Nature | 12 min read
Isabel Briggs Myers and Katharine Cook Briggs wove an interest in psychoanalyst Carl Jung and some unusual child-rearing techniques into a scientifically dubious personality quiz that went global: the Myers-Briggs Type Indicator (MBTI). A new book about the mother–daughter team skips over the psychology of personality, but delves into two fascinating lives, says psychologist S. Alexander Haslam.
Nature | 6 min read
Even progressive academics can be racist, says security researcher Meg Guliford. She describes some of the times she has experienced it firsthand as a black female academic: from being mistaken — three separate times — for catering staff at a conference, to being asked why she doesn't focus on African or women's issues. Guliford asks why, when academic training demands that we examine our work for its implicit biases, we are often incapable of applying the same scrutiny to ourselves.
The Washington Post | 7 min read
The court didn't get the science right in the CRISPR patent dispute between the University of California and the Broad Institute, argues legal scholar (and former scientist) Jacob Sherkow — but it applied the law correctly. When the court used offhand statements by molecular biologist Jennifer Doudna as evidence, it showed where the legal standards of patent law and the realities of scientific research diverge.
STAT | 8 min read
Read more: Pivotal CRISPR patent battle won by Broad Institute
QUOTE OF THE DAY
There is a growing disconnect between what is proposed in the average US National Institute of Health grant application and what it can actually pay to accomplish, argues pseudonymous biomedical researcher DrugMonkey. (DrugMonkey blog)
This newsletter is always evolving — tell us what you think! Please send your feedback to briefing@nature.com.
Thanks for reading!
Sign up for the daily Nature Briefing email newsletter
Stay up to date with what matters in science and why, handpicked from Nature and other publications worldwide.
TECH|SCI
via Nature https://ift.tt/2qYAXTp
September 12, 2018 at 12:02PM