Iowa doctor expresses concerns over new Apple Watch features – KCCI Des Moines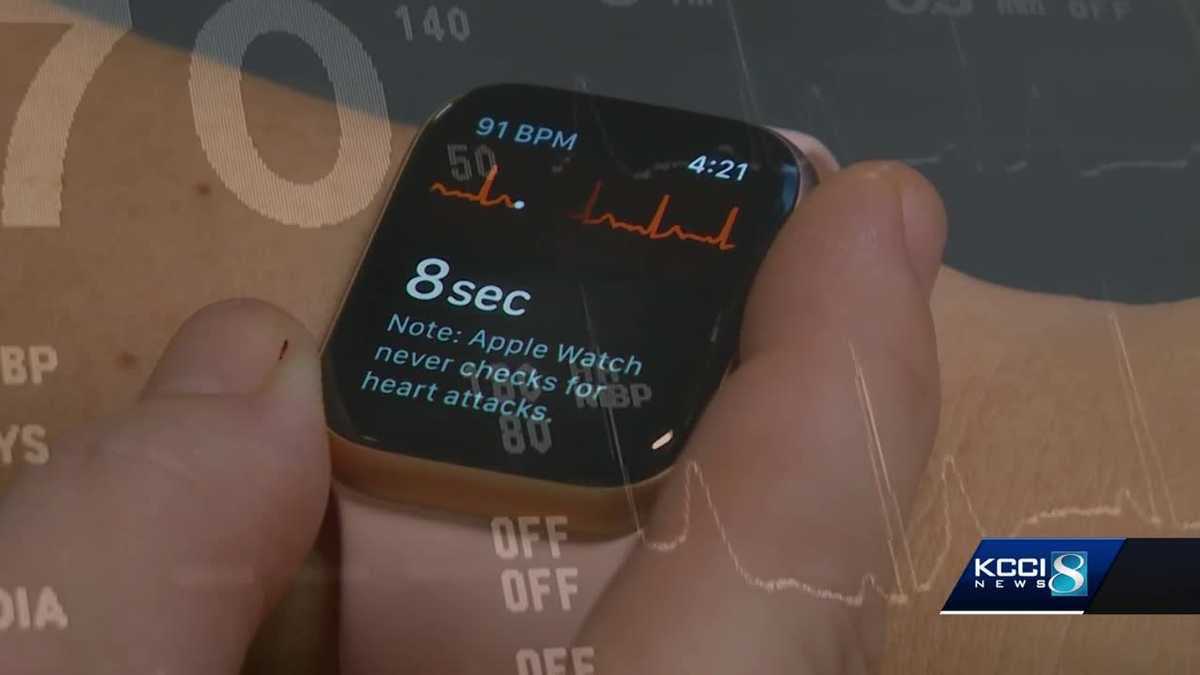 DES MOINES, Iowa (KCCI) —
The latest Apple watches have new software that can now detect an irregular heart rhythm, but an Iowa doctor said there are some concerns.
"I think this will be the first time that really tens of millions of people have easy access to the single-lead EKG technology," said Dr. Jason Meyers, with the Iowa Heart Center.
You — or someone you know — likely sports one of on their wrist.
"They're not the first product on the market to have this single-lead EKG capability," Meyers said.
The device shows where technology is heading.
The newest Apple Watch Series 4 offers an FDA-approved app to detect irregular heart rhythm. It has electrodes built into the back crystal and digital crown.
"It's not like the EKGs we get when you come into the hospital or into the ER and you think you might be having a heart attack and they put all of the patches on you," Meyers said.
Meyers said new technology like this can be good.
"It's very good at detecting atrial fibrillation, and that's really what Apple is going after with this market, is being able to diagnose with really pretty good accuracy whether someone who has a rhythm that's suspicious," he said.
But there are also some concerns, such as causing anxiety if you constantly want to check your heart rate and privacy.
"It has to travel some way, so if you're sending it over an unencrypted email or via text message, then patients have to recognize they're sending protected health information," Meyers said.
He said you also need to know how to use it.
"You need to have some degree of tech-savviness to use both the Apple Watch and your iPhone, and once you get those recordings, to send them to your physician," Meyers said.
Meyers said even though this technology is growing, it's important to see your doctor with any health-related problems.
NEWS
via Top stories – Google News https://ift.tt/2Jjuiww
December 8, 2018 at 01:03PM