Wilfred DeFour, 100-year-old Tuskegee Airman, dies – CNN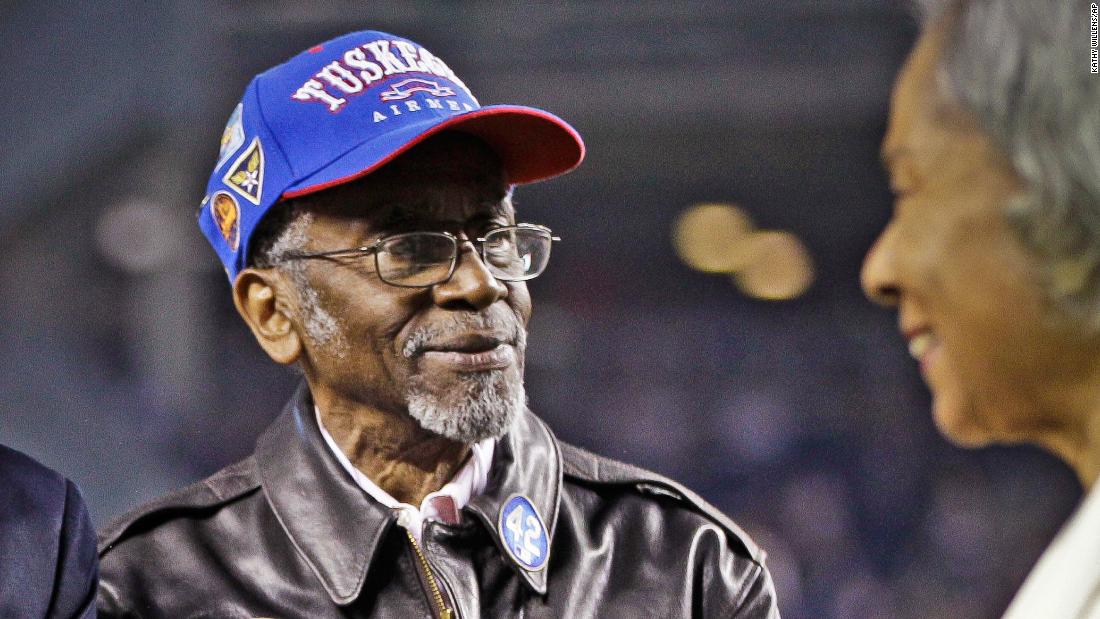 New York police said officers responded to a 911 call to a residence in Harlem and found a man identified as DeFour unconscious and unresponsive. There were no obvious signs of trauma, police said, and the medical examiner will determine the cause of death.
DeFour attended a ceremony last month for the renaming of a Harlem post office in honor of the Tuskegee Airmen,
reported.
The Tuskegee Airmen were the first African-American military aviators in the US service corps. They trained at the Tuskegee Army Airfield in Macon County, Alabama.
"I regret so many of my comrades are no longer here with us," DeFour said, according to WABC. "It will mean there's recognition for Tuskegee Airmen and that's very important."
DeFour was an aircraft technician during World War II, WABC said. After the war, he worked for the US Postal Service for 33 years.
NEWS
via Top stories – Google News https://ift.tt/2Jjuiww
December 8, 2018 at 05:09PM