Taal volcano: Fears of imminent 'explosive eruption' as new cracks spotted in surface – The Independent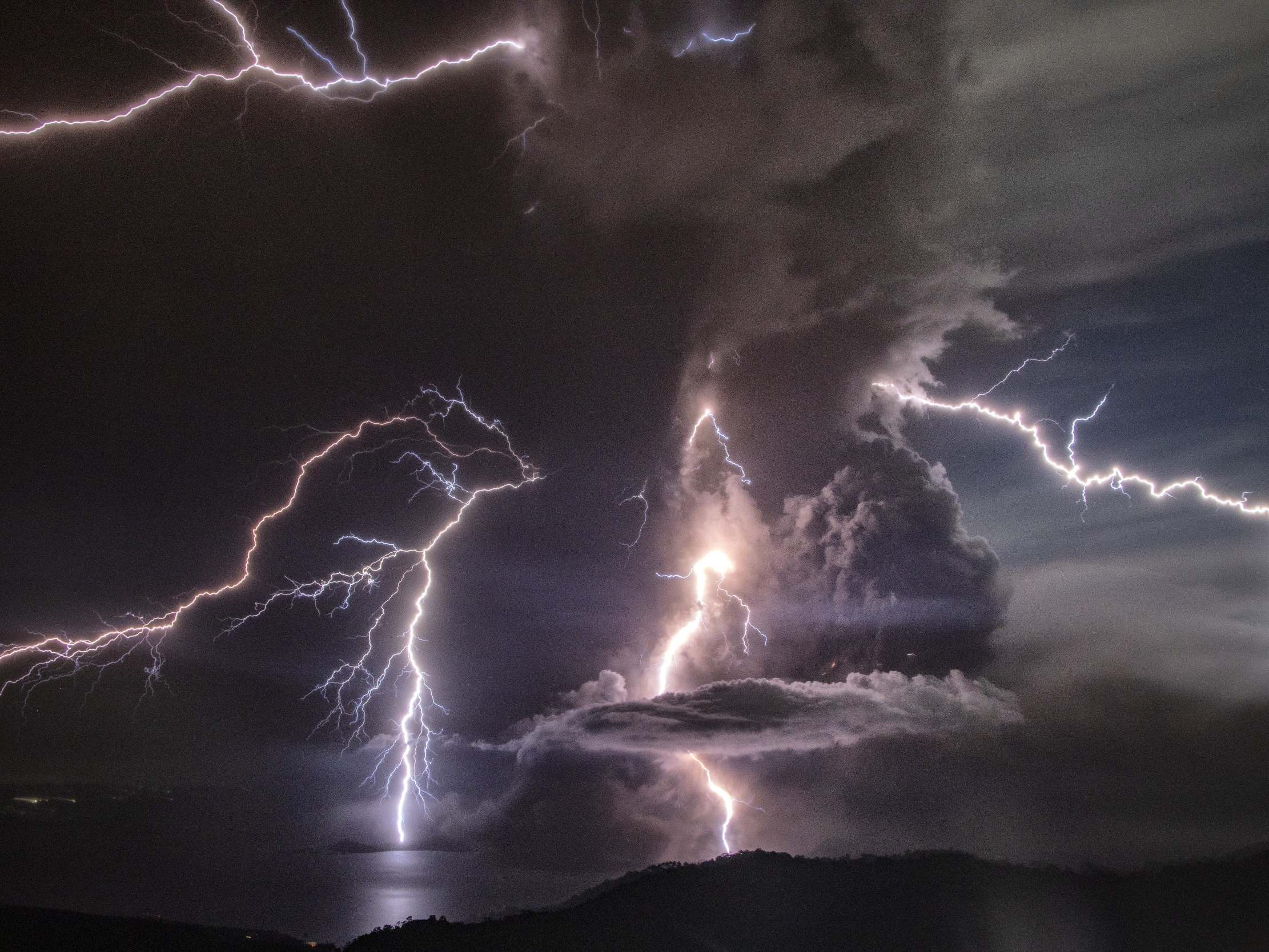 Cracks are emerging around the volcano that spewed lava and plumes of ash near the Philippine capital on Sunday, raising the likelihood of an imminent major eruption.
That's the verdict of experts at the Philippine Institute of Volcanology and Seismology, or Phivolcs, which said the threat level from the Taal volcano south of Manila remained at level 4 on Tuesday – one short of an active eruption.
At a news conference, Phivolcs experts explained that while surface activity had slowed, there were clear indications that magma – molten rock in the Earth's crust – continued to rise up from below. The signs, said chief scientist Maria Antonia Bornas, were similar to those in a major 1911 event "before it progressed into a climactic or explosive eruption". The 1911 eruption killed about 1,500 people.
Successive strong earthquakes – about 50 volcanic tremors – were detected over eight hours on Tuesday. This also indicated rising magma, Bornas said. The message to the public, she said, was that the danger had not necessarily eased just because surface activity had slowed, and the appearance of fissuring cracks was particularly worrying. 
Nonetheless, Manila's mayor announced that schools, which have been suspended since Sunday, would reopen on Wednesday, and while ashfall affected more than 500 domestic and international flights, the main airport at Manila has been back in operation since Monday afternoon.
The perception that the crisis was over represented a major challenge to agencies in the most-affected province of Batangas, said Phivolcs chief Renato Solidum.
"We have to make sure that people understand and, of course, government, that this is not an activity that will just be in a short while," he said. 
Tens of thousands of people have fled villages darkened and blanketed by heavy ash from Taal, and government work was also suspended in a number of towns and cities over ash-related health risks. The official count of evacuees stood at just over 40,000 as of Tuesday evening, though that number is expected to rise.
And Save the Children estimated that 21,000 children alone had been evacuated from the 14km danger zone identified by the Philippines government.
The charity said it was "deeply concerned" for children who have been forced to leave their homes. They are missing out on school, and facing hunger and disease in "cramped and unsanitary" evacuation centres.
Jerome Balinton, of the Save the Children Philippines, said the children "have no idea when or even if they will be able to return to their homes".
He told The Independent in a statement: "Our humanitarian team have just visited an arena now doubling up as an evacuation centre and it was heart-breaking. 
"More than 900 people are sleeping on the cold, hard surface without mats. Due to sudden evacuation, people were not able to bring blankets, hygiene essentials, mosquito nets, and supplies for babies such as diapers."
One Philippines NGO donated 3,000 pollution masks to be distributed by the armed forces to affected regions, according to local media reports.
Balay Mindanaw brought 25 crates full of N95 filter face masks to Batangas after hearing reports that supplies in local markets had run out, manager Leonardo Bautista told ABS-CBN.
President Rodrigo Duterte visited Batangas on Tuesday, after it was declared a disaster zone so that emergency funds could be more quickly distributed.
Accompanied by top disaster-response officials and cabinet members, he reportedly offered his prayers "to prevent an eruption" and promised the national government would help with the cleanup and reconstruction of the devastated province once the ashfall ends.
Additional reporting by agencies
NEWS
via Top stories – Google News https://ift.tt/2Jjuiww
January 14, 2020 at 02:57PM