Trump impeachment: House lawmakers appointed to prosecute case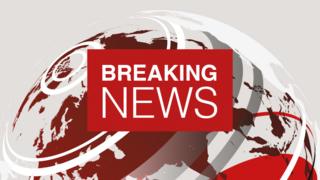 US House of Representatives Speaker Nancy Pelosi has named the lawmakers who will prosecute the impeachment case against President Donald Trump.
She appeared at a news conference with the "managers", including Adam Schiff and Jerrold Nadler, heads of the House intelligence and judiciary committees.
The House will vote later on Wednesday to send the impeachment charges against Mr Trump to the Senate.
The president's trial is expected to begin in earnest next week.
NEWS
via BBC News – World https://ift.tt/2kB3qKe
January 15, 2020 at 10:33AM