A blob of hot water in the Pacific Ocean killed a million seabirds, scientists say – CNN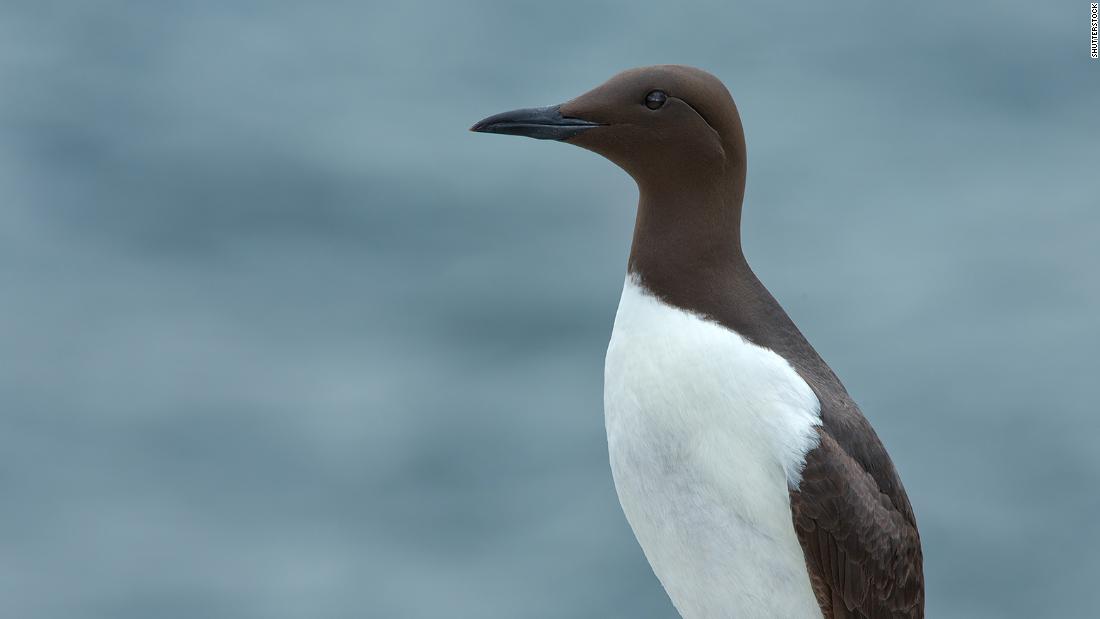 The birds, a fish-eating species called the common murre, were severely emaciated and appeared to have died of starvation between the summer of 2015 and the spring of 2016, washing up along North America's west coast, from California to Alaska.
The heat wave created the Blob — a 1,000-mile (1,600 km) stretch of ocean that was warmed by 3 to 6 degrees Celsius (5.4 to 10.8 Fahrenheit). A high-pressure ridge calmed the ocean waters — meaning heat stays in the water, without storms to help cool it down.
Other animals that experienced mass die-offs include sea lions, tufted puffins, and baleen whales. But none of them compared to the murres in scale.
Alaska saw the most birds washed up — in Prince William Sound, to the south of the state, more than 4,600 bird carcasses were found every kilometer (0.62 miles), the study said.
The murres likely starved to death because the Blob caused more competition for fewer small prey. The warming increased the metabolism of predatory fish like salmon, cod, and halibut — meaning they were eating more than usual. These fish eat the same small fish as the murres, and there simply wasn't enough to go around.
The Blob devastated the murres' population. With insufficient food, breeding colonies across the entire region had reproductive difficulties for years afterward, the study said. Not only did the population decline dramatically, but the murres couldn't replenish those numbers.
During the 2015 breeding season, three colonies didn't produce a single chick. That number went up to 12 colonies in the 2016 season — and in reality it could be even higher, since researchers only monitor a quarter of all colonies.
The study warned that it remains unknown how long it would take for the population to recover — or if it would recover at all, "in light of predicted global warming trends and the associated likelihood of more frequent heatwaves."
It's especially rare to see a patch of warm ocean water over such a large area, but scientists say global climate change is making these phenomena more common.
From 1982 to 2016, there was an 82% rise in the number of heat wave days on the global ocean surface, according to a 2018 study. That's because heat waves are increasing in both frequency and duration, with the highest level of maritime heat wave activity occurring in the North Atlantic.
NEWS
via Top stories – Google News https://ift.tt/2Jjuiww
January 16, 2020 at 03:53AM