Remember when Netscout got so upset at 'challenger' label in Gartner Magic Quadrant, it sued? Well, top court just ended all those shenanigans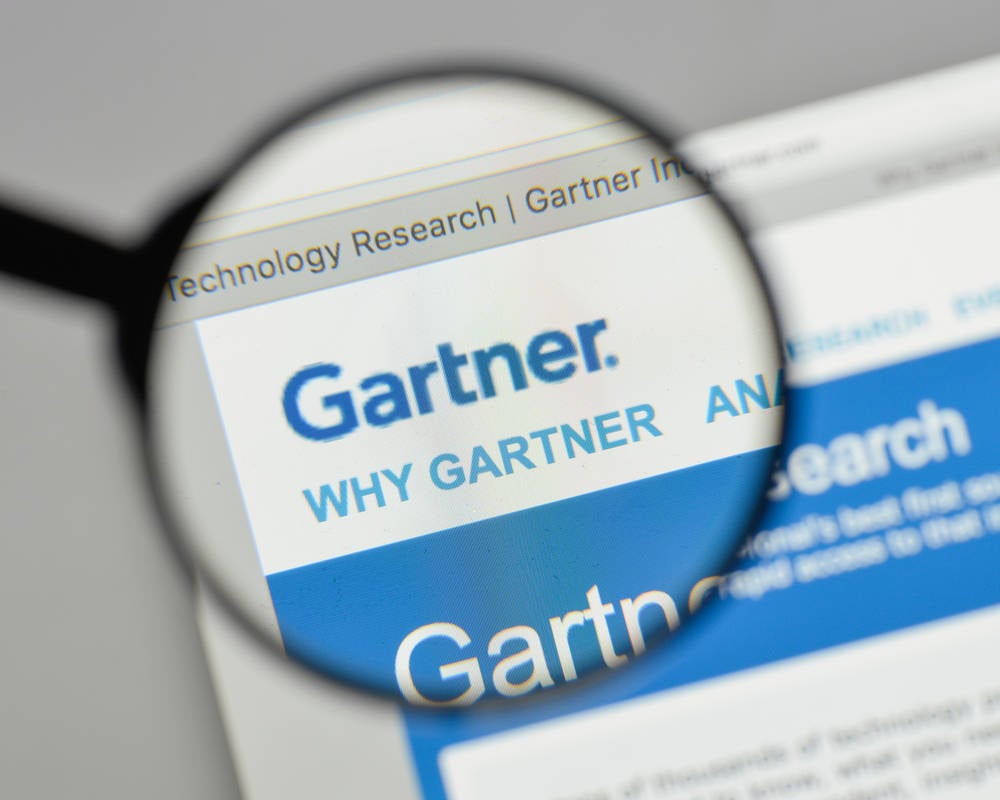 Gartner did not defame network biz Netscout by placing it in the "challenger" section of its Magic Quadrant instead of the "leaders" section, the Supreme Court of the US state of Connecticut has ruled.
The court ruling, scheduled to be officially published on January 21, 2020, affirms the trial court's decision to dismiss the case in 2017, which Netscout appealed.
"We agree with [Gartner] that its statements about [Netscout] were expressions of opinion and, therefore, cannot provide the basis for a defamation claim," the state justices wrote in their decision.
Gartner's Magic Quadrant is a dual axis chart that plots "ability to execute" along the Y-axis and "completeness of vision" against the X-axis. IT companies strive to be placed in the upper-right-hand corner of the graph because those buying technology often rely on Gartner's assessment, presumably because it helps them with marketing and investors. The "challengers" box is situated to the left of the "leaders" box, suggesting lesser "completeness of vision" among companies placed therein.
In 2014, Netscout, a maker of application and network management products, sued Gartner in a Connecticut Superior Court under the Connecticut Unfair Trade Practices Act. The aggrieved biz alleged that Gartner's decision to classify the firm as a "challenger" in its Magic Quadrant for Network Performance Monitoring and Diagnostics market represented retribution for failing to pay for consulting services.
"Gartner has a 'pay-to-play' business model that by its design rewards Gartner clients who spend substantial sums on its various services by ranking them favorably in its influential Magic Quadrant research reports … and punishes technology companies that choose not to spend substantial sums on Gartner services," the company said in its complaint.
Gartner maintains that it's not a "pay to play" business, though there are claims to the contrary from those other than Netscout. Rumors along these lines have persisted for years – Gartner analyst Lydia Leong attempted to quell them in a 2011 blog post.
The Netscout complaint contends payment is indirect, in that Gartner tries to cross-sell clients on other services. "Thus, whether and how much a vendor pays Gartner for its 'consulting' services is an important factor that bears on where Gartner places an IT vendor in the Magic Quadrant and what Gartner states regarding the IT vendor in its Magic Quadrant report," the complaint alleges.
Yet Netscout failed to substantiate that claim in court. The trial court found Netscout could not prove Gartner acted with malice and failed to present evidence for its pay to play claim "due to its own expert witness' inability to conclude that the defendant's ratings were correlated to the dollar volume of consulting services that the vendors had purchased from the defendant," the Connecticut Supreme Court decision says.
Other companies have accused Gartner of defamation for disappointing Magic Quadrant placement and have been equally unsuccessful in court. In 2009, a judge dismissed ZL Technologies' lawsuit over being placed in the "niche" box for its email archiving software.
Pay-to-play allegations have been made against other companies that present reviews and also accept payment for separate services. Yelp, for example, has faced such claims, but has prevailed in court.
When the trial court dismissed Netscout's lawsuit in 2017, Gartner hailed the decision. "Gartner is not 'pay for play,'" the company said in a blog post. "Influence over research content or the amount of research coverage focused on any vendor, sector or topic is not, and has never been, for sale by Gartner. Period."
Gartner did not immediately respond to a request for comment; Netscout declined to comment. ®
Sponsored: Detecting cyber attacks as a small to medium business
TECH|SCI
via The Register – Data Centre: Networks https://ift.tt/2pJs8Jv
January 16, 2020 at 03:30PM